Trash cans should have liners.
Wastebaskets do not.
No.
Wastebaskets are not receptacles for wet, nasty stuff thus no liner necessary. A cheap plastic wastebasket ruins bathroom decor in a second. Add a plastic bag or worse, a plastic grocery bag knotted on the outside rim and prepare for me fling it down your hallway.
My fancy friend has a large Waterford crystal champagne bucket and for 11 months out of the year, it serves as a wastebasket near her make up vanity. For her big Christmas soiree, the crystal bucket is filled with cranberries and water to anchor fabulous red roses. I know, I know, I hate red roses too but I gotta admit, with the right flower it's beautiful.
Anywho, wastebaskets.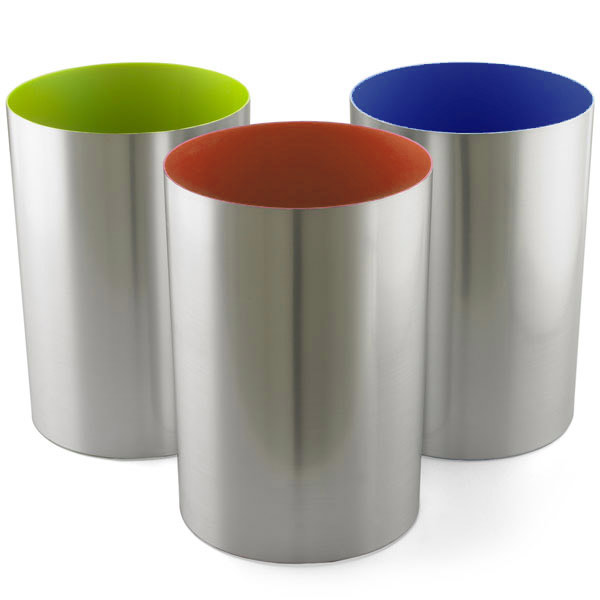 Keep it classy, people.